Tax Debt: Steps to Resolve Your Tax Debt with the IRS
Tax Debt: Steps to Resolve Your Tax Debt with the IRS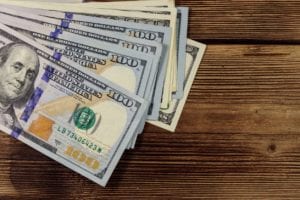 1. File your taxes- even if you can't pay
If you have a tax balance due on your return and can't pay in full, make sure that you still file. Ignoring your taxes will make the situation worse! If you do not file, you will wind up adding a monthly 5% of unpaid taxes (up to a maximum of 25% of the liability) onto your balance!
You can file an extension if you need additional time to file. Just remember- this is an extension to file only!! There is no extension on payments!!! This means that should you be able to make estimated payments on estimates of your liabilities- please do so! This will keep you from receiving late payment penalties!
2. Set up an Installment Agreement, delay your payment or settle for a lesser amount
If you are unable to full-pay your balance within 120 days, it may be best to set-up an Installment Agreement, delay your payment with Currently Non-Collectible Status or Settle your debt via an Offer in Compromise:
• Installment Agreement: If you qualify for the Fresh Start Program, you may enter into a 72-month full-pay Agreement. During this period, you will be required to make monthly payments and timely file and pay on any current year returns.
• Currently Non-Collectible Status: If you are in hardship, the IRS will move your account out of collections until you are able to pay. This requires liens to be placed against your account.
• Offer in Compromise: Should you qualify, the IRS will settle your tax liabilities for a lesser amount. Should they accept your reduced offer, you will need to stay in compliance for 5 years after the acceptance.
3. Contact an expert for assistance
All the above tax strategies are dependent on acceptance due to qualifications set by the IRS. And, they can be complicated. It may be best to contact a tax professional who can negotiate with the IRS on your behalf.
Should you need assistance, please contact me at:
Holly Matous, EA
Ph (208) 292-4203
E-mail: [email protected]
Website:https://hmtax.net